---
---
Trousers can be more than clothes! They can be a tool that you trust in your adventures or even work ! that's why oDeals

24

introduces you TacticalPants™!
Marines also rely on TacticalPants™ every day, thanks to their different characteristics that make them unique and irreplaceable. These Indestructible Waterproof Pants are comfortable, breathable and totally waterproof.
TacticalPants™ - Indestructible Waterproof Pants are perfect for hiking, climbing or for a daily use. They are ultra convenient and comfortable.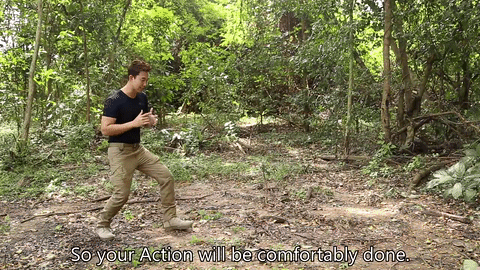 They've got also a large storage capacity thanks to the many pockets TacticalPants™ contains. These pants are designed to walk, move and practice different daily activities even the hard ones.
Features:
Many pockets to keep your keys and other objects.
Elastic leg hems for maximum stretch and comfort.
Ergonomic knee design for maximum range of motion in any position
Anti wrinkle, durable and breathable material.
2 Zipper side pockets and 2 Velcro side pockets.
Elastic waistband
Cotton and spandex fabrics
Great for all season outdoor activities and casual daily wear
Waterproof
Ultra flexible
Table of measures:
The package includes:
1x TacticalPants™ - Indestructible Waterproof Pants.
Order yours now and let yourself experience new adventures with maximum comfort thanks to our new TacticalPants™- Indestructible Waterproof Pants!
---