---
---
Say goodbye to crushed bags with this new Bag Organizer!
Women love to have multiple pieces of handbags, in multiple shapes and colors. But they always face the storage issue. Now, there is no more reason to worry about it, as the Space Saver - Bag Organizer, is here! It will allow you to store your handbags in a clean, visible and neat way and keep them in their original shapes.
This Space Saving Organizer - Bag Organizer is the perfect accessory to organize closets with your favorite bags in an easy and clean way. It will help get to any purse, handbag you want, easily. No need to find it at the bottom of your closet, all crushed and dusty.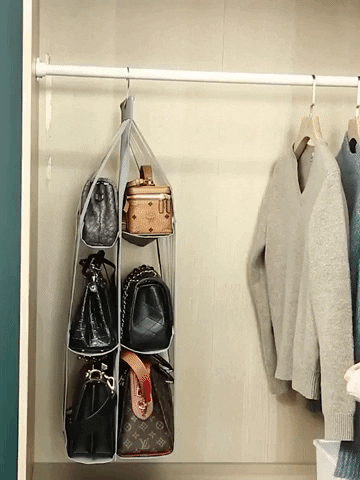 This Space Saving Organizer - Bag Organizer is a hanging fabric shelf available in different colors to organize closets. It's perfect to organize bags inside the closet and many more accessories.
The Space Saver - Bag Organizer can be hooked in your closet or hanged behind the door very easily. This hanging handbag storage organizer is the perfect solution to save you space. Breathable and strong material, conveniently folds for easy storage when you're not using. The double side design and transparent film make your storage more convenient. 
Features:
Removable fabric shelf for hanging
Designed to organize bags and accessories
Easy to use
6 shelves organizer
Effective way to organize your bags and accessories and keep them at sight
Save space: clothes and accessories will be organized leaving a large space for other things
Foldable: it's a great advantage because it can be folded to save space when not in use
Maximize the space in your closet or dressing room.
Can also be used to organize toys, diapers, socks, underwear, towels...
8 colors to choose from
Easy to clean
Size 90cmx30cm
Non-wooven material
Excellent for travelling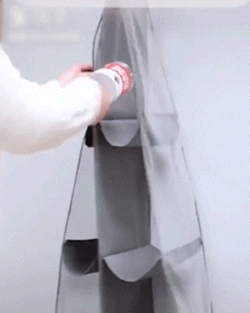 The package includes:
1x Space Saving Organizer - Bag Organizer
Keep your handbags in good shape and save a lot of space with this Bag Organizer! Choose your color and order yours today!
---