---
---
Here's the magic solution if you get cold feet as if you're climbing mount Everest! Check these heated socks out!
This pair of heated thermal socks - Hot Socks has tons of aspects you'll love. They're totally comfortable and flexible when moving your feet and most importantly, that they are heated and rechargeable, so you can use them all day long!
Advantages :
These soft and cuddly heated thermal socks adapt perfectly to all foot sizes, letting your feet be very comfortable and not very tight. HotSocks are ideal companions whether at home or at work, to keep your feet warm.
HotSocks were designed to help warm your feet up simply, easily and quickly, giving you a warm feeling during long cold working days, as they are made from a heated platform (like an insole) that helps distribute the temperature under the foot as well.
Temperature adjustment function on three speeds (low, medium, high).
Adjust the heating temperature according to your environment's temperature, these socks use infrared heating elements that stimulate your blood circulation. Ideal for arthritic feet, chronically cold feet and stiff joints.
Long working hours: Powered by 5V 2200MAH rechargeable lithium batteries, with long battery life to provide you with hours of continuous warmth and comfort. The compact battery design ensures easy use anytime, anywhere.
Rechargeable Heated Socks | HotSocks keep you warm and comfortable all day long, suitable for all kinds of outdoor activities like skiing, motorcycling, fishing, jogging, hunting, cycling, hiking, winter camping, etc.
Features:

Battery capacity: 4500mah x 2
Power bank size: 8 x 4.9 x 1.3cm
Net Weight: 450g
3 temperature levels available
Keep your feet warm all winter long

One size

Ultra-fast heating system
A super soft and very pleasant touch
Battery life up to 7 hours
Battery capacity: 2200mAh
Voltage: 5V
How to use:

Before using for the first time, the batteries should be charged for 3 hours.

Connect the batteries to the cable coming out of the socks.

Place the batteries in the side pocket of the socks.

To change the temperature level, simply press once (short press).

To turn on/off, long press until you see the blinking light.
The package includes:

1x Pair of Rechargeable Heated Socks | HotSocks

2x 2200 mAh batteries

1x Charging cable.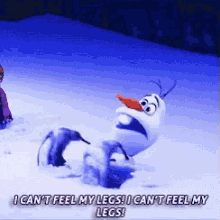 With our heated socks, you will always have warm feet anywhere you go!

---