---
---

Are you looking for that special accessory that makes a difference in your style? We have what you are looking for! The new Phone Purse - FunPurse!
The Phone Purse - FunPurse is exactly what you need to complete your style and will help you to carry all your important things within reach of your pocket and most importantly, to be one of a kind. You'll also be able to reach your phone without moving it from the purse.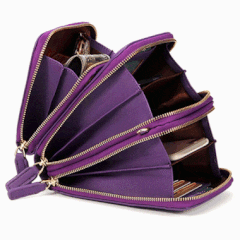 The best thing about this Phone Purse - FunPurse, is that it includes a transparent pocket that will allow you to use your cell phone without taking it out from your bag and will protect it from falls, dust, water.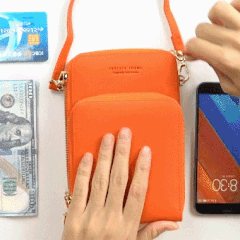 The Phone Purse is so into fashion, light and versatile. A small purse with a big space to keep all your important belongings, the essentials, when you go out. No more need to carry on the classic, heavy purse anymore. The FunPurse is a simple and elegant shoulder purse that will make your life easier when it comes to going out.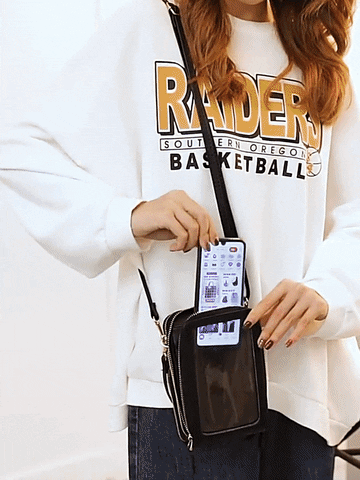 This Phone Purse - FunPurse is available in several colors, you can choose the one that best suits your style. Its rectangular shape adapts to any style and makes it ideal to take it everywhere, anywhere, anytime. It´s perfect to take with you, makeup, money, keys, cards etc.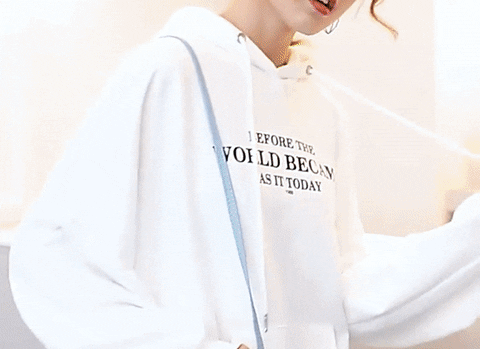 Features:
Made of thick canvas and nylon interior

Colors that can be combined with any style

It includes a transparent pocket to use your phone without taking it out

Great fit to any height

Multiple zipper compartments to carry everything secure

Light, fashionable and elegant, its innovative style helps you to have hands free

Perfect as a gift for an organized person

Small size and lightweight

10 different colors to choose from

Size 18.5cm X 11.5cm X 6.5cm

Fits any cell phone size
The Package includes:
1x Phone Purse - FunPurse
Just choose your favorite color and let the fashion be in you!
---