---
---
The Perfect Mini handheld sewing machine

This Portable Handheld Sewing Machine is a HIGH QUALITY, lightweight, PORTABLE & EASY to carry sewing machine! It will be sure to ELIMINATE ALL SEWING PROBLEMS!

Sews through Denim Jeans and can repair delicate fabrics!

Suitable for clothing, silk, wool, hem, curtains, perforations! EASY TO USE! Great for beginners and professionals!
Once you learn how to thread the Bliss Sewing Machine™ and operate it, a quick sewing repair should take no time at all.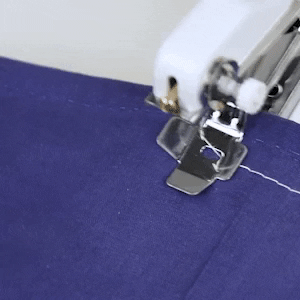 Compact, Lightweight, Portable, and Easy to carry around. 
Easily Adjustable tension control. you can Control the tightness of stitches, the fastening plate holds the fabric while stitching; making your work more efficient
Great for silks, denim, wool, leather, hem pants, jeans, hanging curtains, and crafts, etc. It can Repair Drapes Without Taking Them Down, repair clothing without taking it off and repair bedding without stripping the bed, etc. From your kid's clothes to your pet's clothes.
Durable - The Mini Handheld Sewing Machine has been extensively tested for durability and reliability.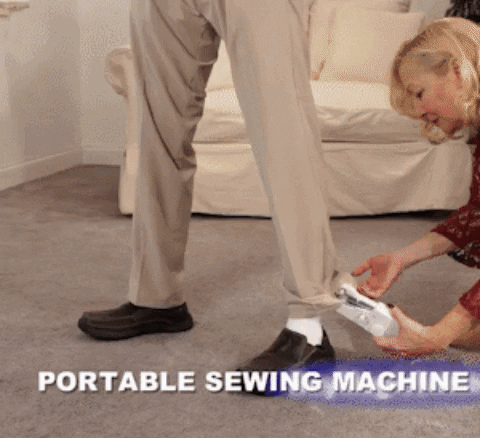 EASY TO THREAD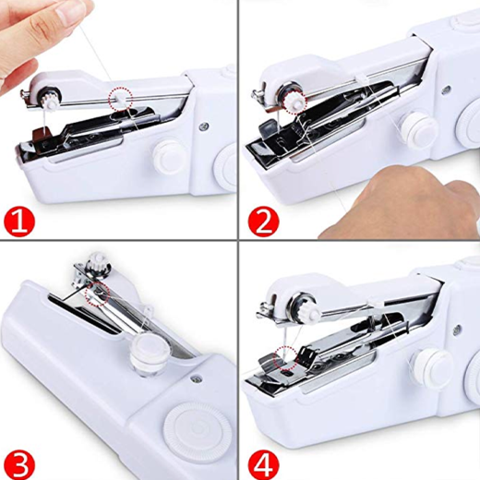 STEP 1: Connect the spindle, bobbin and spring

STEP 2: Feed the thread through the hole

STEP 3: Place the thread through the tension control between the two silver discs

STEP 4: Place the thread through the hole below the discs

STEP 5: Use a needle threader (not required) to place the thread through the needle

STEP 6: Pull the remaining loose thread until there is no slack

DONE!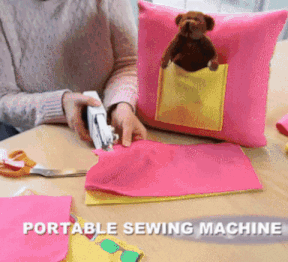 Handy. Compact. Portable. Simple.
SEW ANYTHING WITH EASE BY USING THE PORTABLE HANDHELD SEWING MACHINE

Give the perfect gift to yourself, children, friends, family and loved ones.
---