---
---
Are you tired from sitting for hours in front of your laptop with a poor posture? You can't cope anymore with your neck and back pain? The solution is here!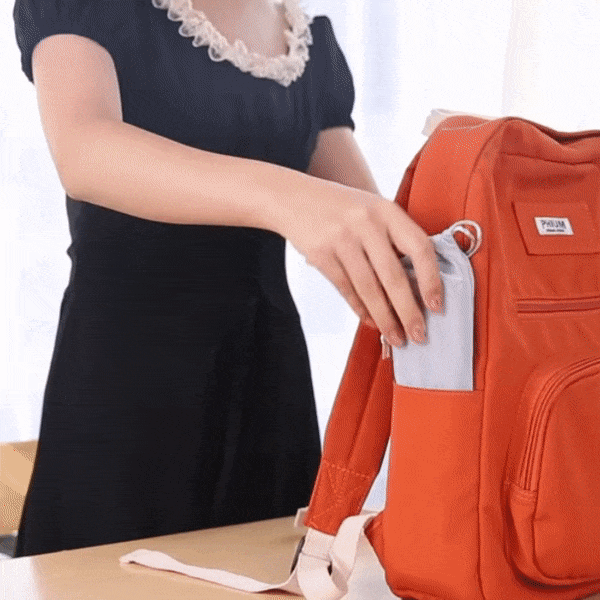 Because of the way our laptops are designed, using them frequently inevitably leads to poor posture. So most laptop users end up sadly with neck pain, shoulder pain, and eye strain. This Laptop Support Stand allows you to elevate your laptop to your eye level and to avoid back pain and neck strain for long hours of usage.

Switching to this ergonomic way of using your laptop will reduce headaches, eye strain, neck strain and it will help you correct your body posture. You can take this stand anywhere with you thanks to its foldable, modern design and lightweight.
Features:

It raises the screen to your eye level, which improves your posture over long hours of working at your computer. It has 7 adjustable levels to set your laptop at the perfect height depending on your need.
Laptop Support Stand will reduce unnecessary lumbar and cervical stress, which can be the main cause of pain in these areas. You might feel the better impact from day 1!
Universal fit for most laptops/Macs, suitable for all standard models. Creates a gap between the bottom of your device and the surface, which allows better ventilation, avoiding overheating.
Increase your productivity: A comfort, workspace helps you stay focused, effective, and more productive.
Get straight to work, anywhere: With a compact foldable design and lightweight materials, the Laptop Support Stand can be easily carried anywhere and can be set up in less than 2 seconds.
7 adjustable height levels: Adjust to a comfortable operating angle and height according to your actual needs. The laptop stand can be folded and has a portable storage bag for easy carrying.
The aluminum alloy material can easily absorb and dissipate heat. The hollow design provides an open space that can increase air circulation, thereby keeping the computer cool and preventing overheating and crashing.
Your package includes:

1x Laptop Support Stand

1x Storage bag
Be more focused while keeping a healthy posture everyday and everywhere! Get your new laptop support stand now!
----------------------
---