---
---

Don't look further! The perfect Christmas gift is here! Floating Ball Shooting Game - Hover Shot!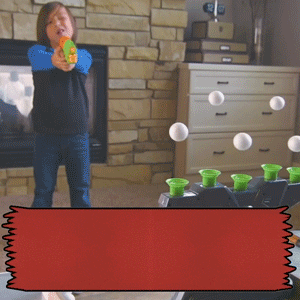 Turn on this Hover Shot - Ball Game and let the fun begin! Turn the knob to control the wind speed and adjust the height of the balls as you wish. Shoot the floating balls with the blaster and become a master in shooting! These days are perfect to celebrate, play and compete thank to this amazing shooting game!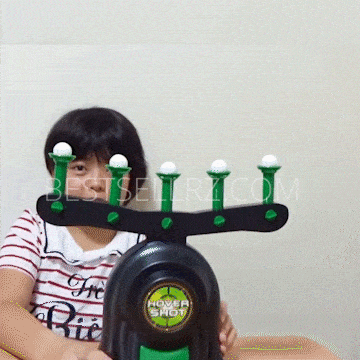 This Hover Shot - Ball Game is ideal to improve children's visual and spatial coordination, hand-eye coordination and focus. This fun set is the perfect gift for all occasions, a birthday party, Christmas, a thank you gift or just for fun! This ball game is the greatest way to have quality time with the whole family.
Today where everybody is stick to their mobile devices, it is important to play games that requires body's movements, concentration and observation. You will love to see the reaction of your children at the time they win or lose. The Hover Shot - Ball Game is made of high quality, non-toxic ABS material to maintain the highest health and safety standards, the darts are made of foam. So any one can play knowing it is completely safe.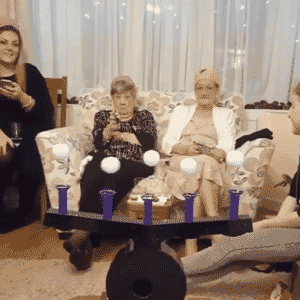 Features:
Suitable for any age starting 8 years old

Easy controled floating balls

Helps to improve concentration and observation

Lots of fun guaranteed

Keeps your children entertained

High quality and safe materials

Easy to use

Needs AAA batteries ( not included)

Long range shooting: strong elasticity, soft projectiles can be launched from a long distance, with a range of up to 20 meters
How to use it?
The setup is very simple: place your five balls on the pillars, turn on the game and the balls will be suspended in mid-air as if they escaped gravity! Put the bullet into the muzzle, press the trigger to launch the soft bullet and be ready to compete and shoot down the balls as quickly as you can. The player who hits all of the balls at one shot will be named a Winner!
The package includes:
1x Hover Shot - Floating Balls Shooting Game

3 foam darts

1 Blaster

10 Balls
Master Your Sharp shooting skills and enjoy this hover game with your family and friends! Order your Hover Shot today!
---