---
---

Do you have back or foot problems when entering or leaving the car and need support? oDeals24 is here for you!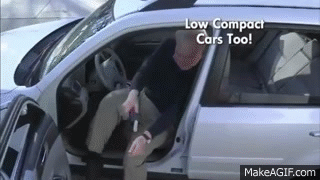 If you struggle with getting in and out of your car every time you drive, then you need this brand new EasyOut™  - Handy Support for Cars !
It's the perfect portable handle that locks instantly into the door latches to give the support you need. Just open your door, snap it on and get out any car the easiest way ever! It will not move or let you down!
EasyOut™ - Handy Support for Cars is the ideal tool for elderly, injured people or anyone who needs mobility assistance! Its portable and light design makes it easy to keep it in your door side or glove box. You'll have next to you every time you need it!
Features:
Multi functions: ideal as a support for getting off the car or for cutting the belt and breaking the glass in an emergency, it also contains a torch that will be very useful in the dark.
Easy to install: installed in seconds by placing it in the door latches.

Robust: Designed with high quality materials to keep you from falling when you need it.
Removable: you can keep it with you in your glove box or your bag to use it whenever and wherever you want.
Unisex: Perfect for the elderly, people with sciatica and pregnant women.
The package includes:
1x EasyOut™ - Handy Support for Cars.
Get your EasyOut™ and get in and out of your car with complete ease! Order yours now!
---