---
---
High waist designed to flatten tummy with moderate control, instantly makes your belly look slim, tight and elegant, and trains your waist to get that gorgeous figure!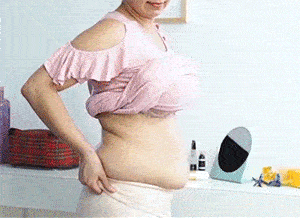 As women, our bodies go through endless changes. They tell stories of our life like becoming a mother, getting wiser or our busy lives. These experiences make us stronger but also have a negative impact in our figure. And this is a time when you just want to forget about it and enjoy your time! This is where Butt & Belly - TopShaper comes in.
Benefits:
1. Enhance the size of your butt instantly!
The main benefit of wearing Butt & Belly - TopShaper is the way it makes you look. It instantly gives you a bigger and curvier backside. It doesn't matter what size you are, our TopShaper will make you great.
2. Avoid a saggy butt & belly
This has to be the best reason to wear Butt & Belly - TopShaper because it helps firm and lift your butt. Wearing a compression garment such as the TopShaper can help maintain your shape as you age and go through weight gain or loss.
3. Maintain post-surgical results. 
Excellent after pregnancy. The Topshaper will maintain that extra belly skin in.
4. Made with a breathable fabric and invisible under clothes with targeted compression zones where you need it the most, silicone lining on the leg edge portions to prevent the rolling up effect.
With your Butt & Belly - TopShaper, you can finally feel confident and have a good time with your family or friends without worrying about your curves!
 Easy to put on: unlike a corset, you can put on your TopShaper on your own!
 Redesign your body: lose 2 sizes instantly! Thanks to its 4 vertical support stays, it ensures you a perfect fit all day long without rolling or sliding.
Discreet: particularly effective for camouflaging curves while gently slimming certain areas of your body (hips, butt, stomach)
 Reusable: TopShaper is machine safe and can be reused as many times as you want.
Suitable for daily use:  wear the Butt & Belly - TopShaper every day in any season, especially for special occasions like Wedding, Gym, Workout.
In addition to its effectiveness, the TopShaper is resistant, elastic, ultra soft and very comfortable.
Features:
- Specifically targeted compression zones where you need it the most.
- High waist design control top with tummy panel that flattens the waistline while smoothing the tummy, waist, and back.
- Butt lifter bands that support and lift while enhancing your own natural shape.
- Special mesh on the butt region that helps to avoid flattening and will enhance volume.
- Anti-bacterial technology prevents the growth of odor-causing microbes and bacteria.
-  Four-way stretchable fabric provides ultimate comfort. 
-  The upper thigh band supports the lower butt while boosting and enhancing your natural volume.
-  Silicone lining on end of leg portions to prevent the TopShaper from rising up while wearing.
The package includes:
1 X Butt & Belly - TopShaper
Now it's time to take that beautiful dress out of your closet and try it on!
Order your TopShaper today!
---