---
---
Get rid of stubborn rust and stains from your toilet bowl with BombCleaner™! Your life will be much easier now! Available at oDeals

24

!
BombCleaner™ is specially designed to remove stains, limescale and rust. Its revolutionary formula can be used for steel pipes, PVC pipes, toilets, sinks, bathtubs, floor drain, sink, grease and more! It will clean clogged pipes in a matter of seconds!
BombCleaner™ is made of effective particles that immediately foam with water contact to make everything very clean and shiny. It also provides a powerful cleaning that removes even the most stubborn hidden stains!
BombCleaner™ will effectively prevent drainage's blockage with a minimal effort. This powerful product is a must-have in your home from now on. Your cleaning process will be simplified and easier more than ever!
Features:
Magic Foaming Particles: formulated with citric acid, Sodium bicarbonate, surfactant, active oxygen, multiple deep cleaning enzymes to remove hidden stains and clean all hidden corners.
Powerful cleaning: thoroughly cleans and dissolves limescale from stubborn rust, even below the waterline. Eliminates odors and deodorizes with a fresh scent.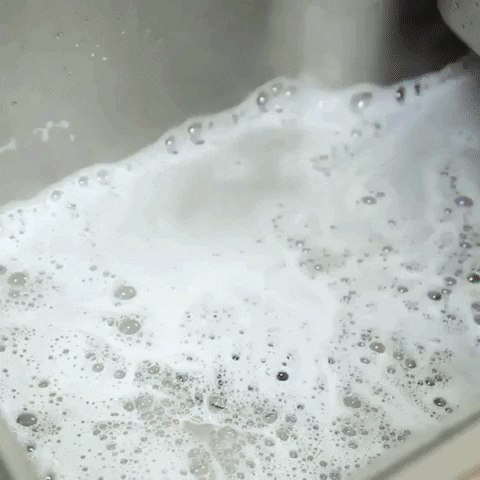 BombCleaner™  is safe for your health: non-irritating, does not cause allergies and does not damage the surfaces.
Easy to use: Say goodbye to vigorous rubbing, add BombCleaner™ to water, leave for 30 minutes then brush and rinse gently.
Multi-Effects Cleaner: BombCleaner™ is the best cleaner for toilets, floors, sinks, washing machines, all kinds of pipes, tiles and other hard-to-clean places. 
How to use?
1- Put the product where you want to clean.
2- Add the right amount of water until the foam formulates.
3- Leave for 30 minutes, then gently brush and rinse.
The package includes:
1x BombCleaner™ - Magical Foaming Toilet Cleaner (20PCS)
No more rusty bath faucet or sink! Order your BombCleaner™and have everything like new again!
---