---
---
Tired of the same old and boring home decor? With the new Abstract Art - WallArt your walls will return to life!
These abstract paintings are an eye-catching accent for every corner, with beautiful colors such as golden yellow, gray, and green that are also known to be therapeutic and relaxing colors, you're going to create a zen atmosphere in your very own home. With high quality canvas print material, this Wall Art is going to turn heads and inspire compliments. Ready to hang straight out of the box, this design features colourful leaves that will give life back to any room. Plus, with a variety of size options, it's even easier to incorporate this piece of art into a variety of different decor styles and types.
If you are among those who like to make a change once in a while in their home decor, this is the perfect time to do it! With these beautiful Triple Abstract Paintings - Wall Art gives your room area a new touch of life. You will definitely love how they make your home look!

You can either put them together in one room, or choose to place them in different spots to give a unique signature to your house. You'd love also to have them in your bedroom for more relaxation, your office for more productivity, the living room for more warmth or in any spot you want to add magic to!
The Triple Abstract Paintings - Wall Art are made with high quality canvas prints to create an original masterpiece look, high quality glossy canvas with high resolution printing, non-toxic and odorless paint. 
Features:
Renew your space and impress your friends and family

Choice of 3 sizes to place wherever you want

High quality material

Spring feeling everyday and all year long

Create a unique decor by yourself and have fun with art

Perfect for birthday gifts, wedding...
The package includes:
1x Triple Abstract Paintings - WallArt (The package DOES NOT INCLUDE FRAMES)
Renew your decor with this simple touch and give a new life to your home! Order your Triple Abstract Paintings - Wall Art today!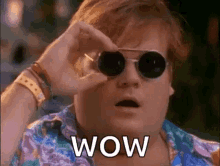 ---